Are you ready to dive into the exciting nightlife world presented by Cabaret Charlotte Nightclub? Prepare to embark on an unforgettable journey through the vibrant and pulsating scene of clubs in Armenia's capital city. And right at the heart of it all is the renowned Charlotte Cabaret Yerevan, the best night club in Yerevan.
Moulin Rouge
The Moulin Rouge in Paris is considered one of the world's best cabaret shows. Dating to 1889, it is located in the Pigalle district. This famous cabaret show in Paris is where the modern can-can originated, a dance that is said to have inspired the opening of other cabarets across Europe. Enter underneath the iconic marquee and be bewitched by dozens of statuesque showgirls adorned with brightly coloured feathers, sequins and little else. Tickets are said to be among the hottest in Paris.
Lido
At the Lido, breathtaking sets, costumes, and choreography combine to create a show that dazzles and redefines guests' conception of the French capital. While the stage is brought to live by exceptional machinery, taking spectators on a fantastical journey through Paris, the famous Bluebell Girls and Lido Boys spin, kick and leap through the shifting landscape in uplifting routines that proceed at an unrelenting and exhilarating pace. Their extravagant hats and costumes, which whip through the air and sparkle under a thousand lights, have been created by a team of no less than 11 prestigious designers.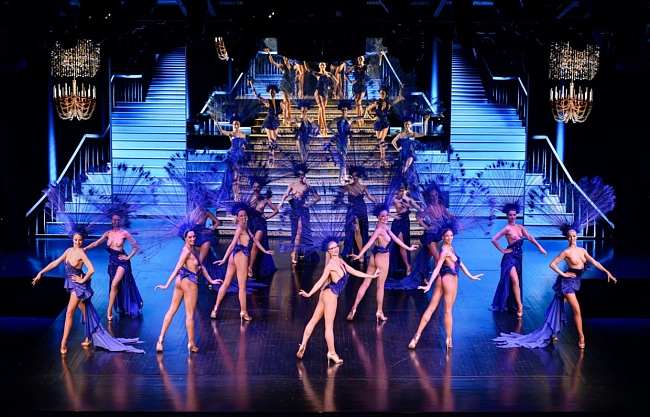 Le Crazy Horse
Another top-of-the-list French cabaret is the storied Le Crazy Horse de Paris, founded in 1951 by artist Alain Bernardin and established in the former wine cellars of an elaborate Haussmann-style building just steps away from the Eiffel Tower and the Champs Elysées. Dazzling dancers are the main attraction of this famous cabaret, but the nightly performances often include magic shows and celebrity entertainers. Champagne and dinner are also available.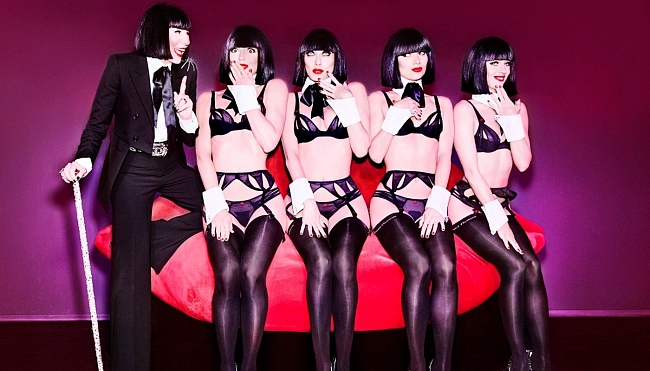 Lio Ibiza
At a current moment where time, aesthetic trends, musical styles and new technologies cross paths… Lío Ibiza has created its own time machine to travel to all eras, mix all styles, create aesthetic anachronisms and give rise to a spectacular show. Modern songs taken to the cabaret of the 20s? Yes, it is possible. Ballads based on the most energetic of Rock & Rolls? Yes, that is the magic of Lío. Glamour, class and luxury arrive in Mallorca to revive the island's most crucial dancing night club of all times. This venue was the iconic rendezvous that would never leave you indifferent and we are delighted to bring back its former essence, the one that made Charles Chaplin, Grace Kelly, or Sean Connery attend the exquisiteness of the place when orchestras and dancers made the greatest of the shows of the time.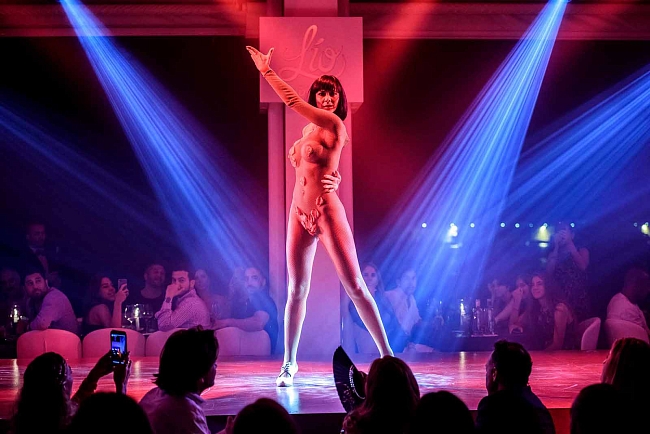 Chic Cabaret & Restaurant
Suggestive choreography, breathtaking acrobatics, and enough space to invite a variety of styles. An extraordinary spectacle of dance with capital letters, where you will travel through time with music, from the 50´s, when rock was first born, until present day pop, passing through up-beat Latin rhythms. Enjoy a taste of pure performances that are bursting with light, color and excitement. And, of course, leave some room for the party. When the dinner is finished, it´s time to dance your heart out.
Cabaret with pre-show and after party at Full Moon. To guarantee the quality of a show with the prestige of
Chic Cabaret & Restaurant,
a reservation fee per person will be required.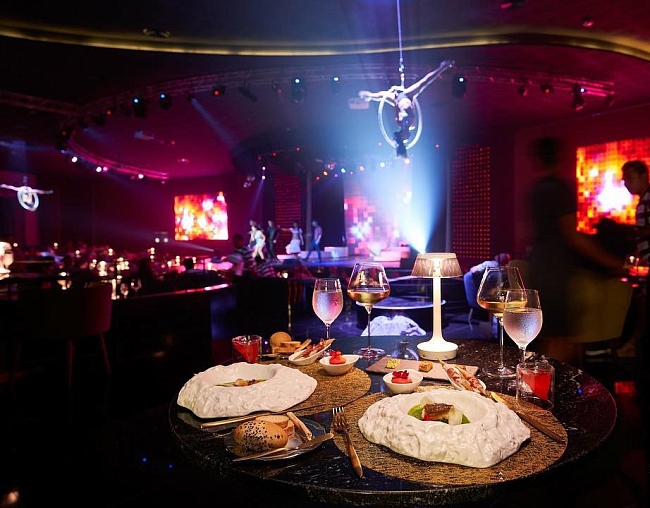 Well, if you have not had time to visit these clubs yet, then you can always go to the only cabaret in Yerevan –
Cabaret Charlotte
. This establishment offers authentic Parisian chic and an atmosphere full of elegance and romance.
Cabaret Charlotte
is located in the center of Yerevan and is the perfect place to spend an unforgettable evening.
The cabaret is known for its stunning performances and beautiful costumes. We offer a wide range of drinks and cocktails to suit all tastes. The atmosphere here is incredibly cozy and romantic, and you can enjoy it with your guests.